It may be because I filled in teaching AP English yesterday and conducted the final discussion of George Orwell's
1984,
but I have been very aware of things that are being developed and going on in our society to "watch" what people are doing.  Sure, there is always a myriad of reasons why the new technology is good for our society, but it is a little scary all the same.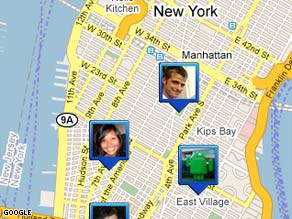 Then I read in today's news the article about Google Latitude.  Yea, I know, they have ways to "protect" people from it, but how hard would it really be for the government to get permission to access these data files, to have this technology, to "check in" on people who don't say the things they would like or whatever.  
It's a little freaky.
You can read the article
here
.